IN 2014, VETEMENTS was born, a statement making label springing forth from urban life, and today's fast-paced modernity. Fast forward to right now, and Vetements is everywhere! It's been covered in Vogue, and stocked everywhere from Net-a-Porter to Nordstrom.
So, who is Vetements? Well, we know its head designer and public face is the 34-year-old Demna Gvasalia, but the rest of the collective remains totally anonymous. Gvasalia's professional background includes senior design roles at Louis Vuitton and Maison Martin Margiela. During the time of their first collection launch, Gvasalia talked about Vetemens and they way the label works. "We always work on one garment at a time. If we spend more than 20 minutes on it, we just cancel it because it doesn't feel right." Gvasalia told Julie Gilhart an interview for Neue Journal that "there are no working hours and we're just having fun all the time."
After their first collection launch, Demna Gvasalia started stalking the French fashion press to get a place at Paris Fashion Week 2015. He succeeded. Since then, Vetements has taken the fashion world by storm, being the trend that leaves everybody behind. These days, you can see the imitations in almost every store. The collections reverberate with what's happening 'now' and the evolution of social norms. Stand up and be bold! Gender equality, gender fluidity is the new it.
Take Vetements latest autumn/winter collection's fashion show at the Paris Pompidou Centre, for example. The people walking the runway for this men's and women's collection were stereotypes, although it was stated in the programme, there seemed to be much more to this story than met the eye. A 'punk' took the runway in a leather jacket with "queers still here" printed on the back and vintage jeans. Soon followed a 'couch potato' wearing pyjama pants and a bathrobe. It is this ideology of taking high society/fashion and mixing it with "street non style" that represents what Vetements does so well.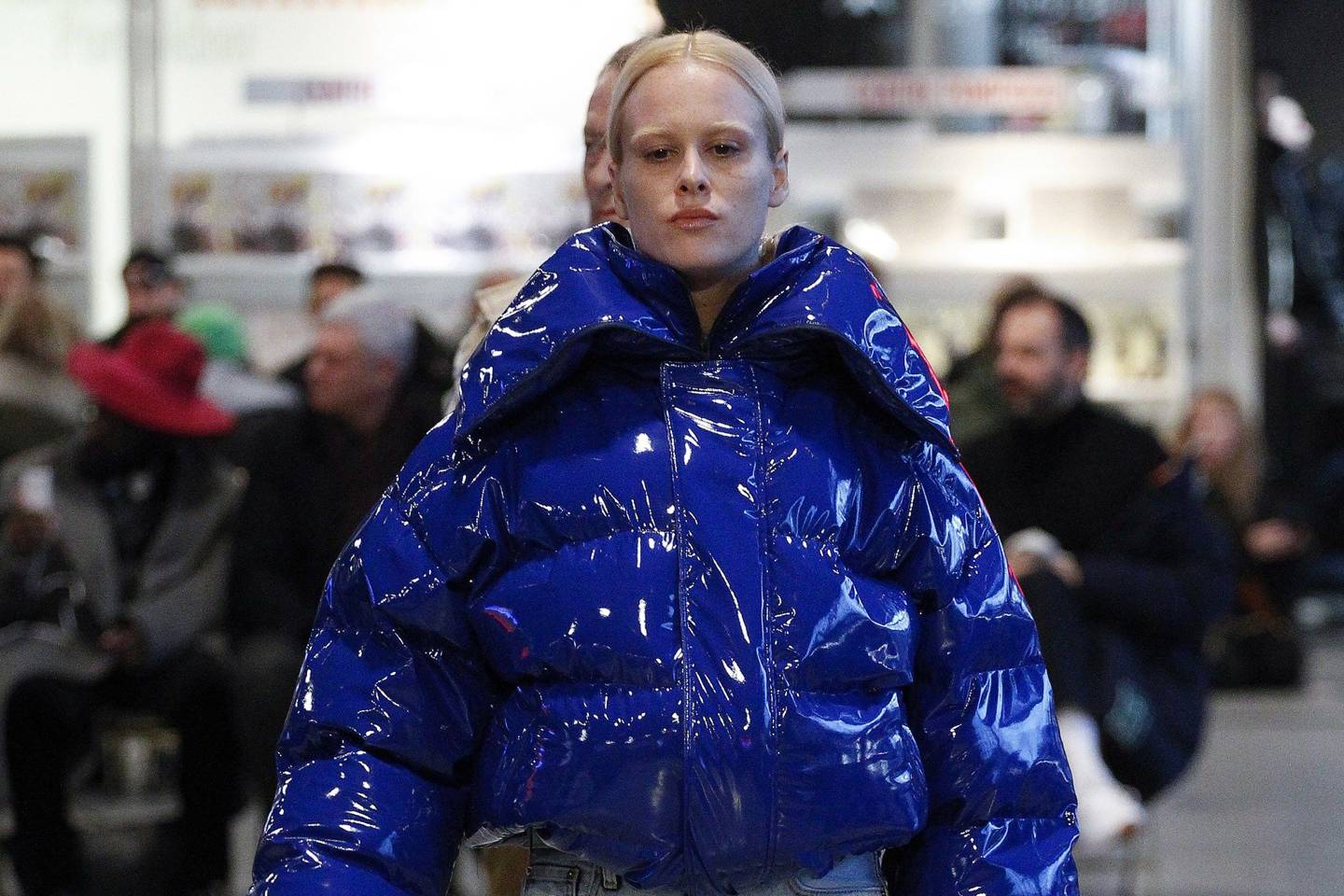 While making statements about social appropriation and creating innovative street style and "non style," Vetements also have their approach on a selling point: limited release. No e-commerce or over producing. That means that Vetements' items at web-shops and stores are sold out and no sale. Already, their collaborators include Levi's, Juicy Couture, Champions, Manolo Blahnik and Canada Goose. This adds to the whole "it's hot and everybody wants it." hype that goes with the label.
With everything we've already seen from Vetements, there is no telling what we garments, or sociological statement, we will see next. Whatever it is, it will not disappoint so keep your eyes peeled.